Diagnostic
There are many useful tools to make the diagnostic process efficient. I use different tools depending on the case, to be able to understand the different point of views of the caregivers and the child and also strengthen the relationship with them. For example, the Family Board, Family in Animals, games and specific tools like mentioned below are essential tools during the first sessions.
Broad and specific questionnaires allow collecting data quite quickly and anonymously while all participants can be allowed to provide feedback.
Using a computer-based administration and evaluation program, the scores will be compared with the same age/gender children, to have a better understanding of the severity of the symptoms.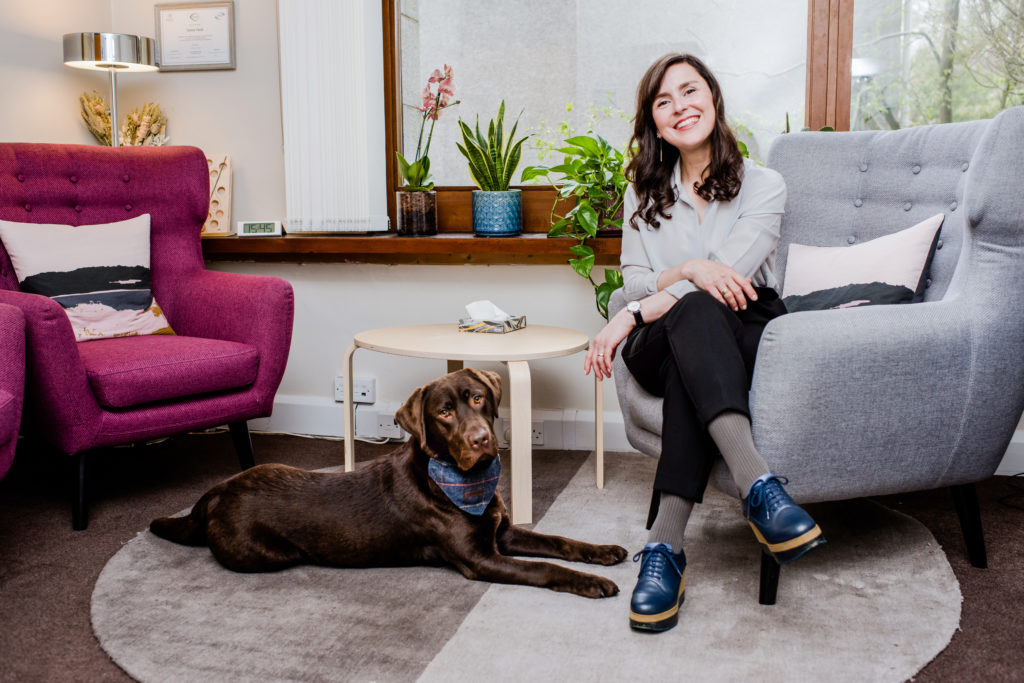 If an IQ test is required, you will be informed to decide whether you want it or not. Children and youngsters are feeling more confident doing those tests after a few settings, where the focus would be on building up a relationship with conversations and playing short games afterwards.
---
Questionnaires / Inventories
Conners
The Conners 3rd Edition™ (Conners 3®) is a thorough assessment of attention-deficit/hyperactivity disorder (ADHD) and its most common comorbid problems and disorders in children and adolescents aged 6 to 18 years. It is a multi-informant assessment that takes into account home, social, and school settings, with rating forms for parents, teachers, and youth. School psychologists, clinicians, psychiatrists, pediatricians, child protection agencies, and mental health workers can count on the Conners 3 to be a reliable and dependable tool capable of supporting them in the diagnostic and identification process.
Key Features:
Inform your ADHD diagnosis with results that have direct connections to DSM-5 symptom criteria and IDEIA legislation
Develop informed intervention and treatment strategies by identifying specific challenge areas to work on
Monitor response to intervention and its effectiveness with detailed progress reports
Assess common comorbid disorders (Oppositional Defiant Disorder and Conduct Disorder) to assist with differential diagnosis
Discover how ADHD symptoms are affecting the youth by looking at impairment items which indicate functioning in home, school and social settings
Gain a multi-rater perspective of the youth's difficulties with a Parent, Teacher, and Self-report version
Conners CBRS
The Conners Comprehensive Behaviour Rating Scale (CBRS) is a comprehensive instrument that assesses a wide range of behavioral, emotional, social, and academic concerns and disorders in children and adolescents aged 6 to 18 years. It is a multi-informant assessment of youth across multiple settings, with rating forms for parents, teachers, and the youth.
Multidimensional Anxiety Scale for Children (MASC-2)
The Multidimensional Anxiety Scale for Children Second Edition™ (MASC 2™) is a comprehensive multi-rater assessment (Self and Parent form) of anxiety dimensions in children and adolescents aged 8 to 19 years. It distinguishes between significant anxiety symptoms and dimensions that broadband measures do not capture. By indexing the range and severity of anxiety symptoms, the MASC 2 aids in early identification, diagnosis, treatment planning, and monitoring for anxiety-prone youth.
Key Features:
Develop an easy to follow the treatment plan
Complete a comprehensive evaluation with the introduction of a parent form, providing an in-depth perspective from multiple raters
Gain valuable insight with a new model that includes an Anxiety Probability Score, GAD Index, and OCD Scale
Uncover details about a child's emotional, physical, cognitive, and behavioural symptoms of anxiety
Generate detailed reports that describe a youth's anxiety symptoms in detail
POMS 2
The Profile of Mood States 2nd Edition™ (POMS 2®) instruments assess the mood states of individuals 13 years of age and older. A revision of the Profile of Mood States™, the self-report scales are a collection of tools that allow for the quick assessment of transient, fluctuating feelings, and enduring affect states. The tool is applicable in clinical, medical, research, and athletic settings, where its sensitivity to change makes the assessment ideal for treatment monitoring and evaluation, as well as clinical trials.
Emotional Quotient Inventory
The EQ-i:YV™ measures the level of emotional and social functioning in children and adolescents. It is used by psychologists, school counselors, social workers, and mental health professionals to identify an individual's emotional intelligence strengths and weaknesses to help that individual develop the skills needed for social, personal, and academic success.
Key Features:
As a strength-based assessment, the EQ-i:YV highlights areas of positive functioning as well as areas for development
Results provide professionals with the information needed to assist students in coping with demands at school that could lead to underachievement or the development of emotional and behavioural problems.
Key Areas Measured:
Adaptability (Reality Testing, Flexibility, and Problem Solving)
Interpersonal (Empathy, Social Responsibility, and Interpersonal Relationship)
Intrapersonal (Self-Regard, Emotional Self-Awareness, Assertiveness, Independence, and Self-Actualization)
General Mood (Optimism and Happiness)
Stress Management (Stress Tolerance and Impulse Control)
Social Communication Questionnaire (SCQ)
This instrument helps evaluate communication skills and social functioning in children who may have autism or autism spectrum disorders. Completed by a parent or other primary caregiver, the SCQ is a cost-effective way to determine whether an individual should be referred for a complete diagnostic evaluation.
The questionnaire is available in two forms – Lifetime and Current – each composed of just 40 yes-or-no questions. Both forms can be given directly to the parent, who can answer the questions without supervision.
The Lifetime Form focuses on the child's entire developmental history, providing a Total Score that's interpreted in relation to specific cutoff points. This score identifies individuals who may have autism and should be referred for a complete evaluation.
Moving from developmental history to present status, the Current Form looks at the child's behavior over the most recent 3-month period. It produces results that can be helpful in treatment planning, educational intervention, and measurement of change over time.
Beck Youth Inventories (BYI-II)
Beck Youth Inventories™ -Second Edition (BYI-II) for Children and Adolescents are designed for children and adolescents aged 7 to 18 years. Five self-report inventories can be used separately or in combination to assess symptoms of depression, anxiety, anger, disruptive behaviour and self-concept.
Five Inventories
Each inventory contains 20 statements about thoughts, feelings and behaviours associated with emotional and social impairment in youth. Children and adolescents describe how frequently the statement has been true for them.
The instruments measure emotional and social impairment in five specific areas:
Beck Depression Inventory for Youth:
In line with the depression criteria of the Diagnostic and Statistical Manual of Mental Health Disorders— Fourth Edition (DSM– IV), this inventory allows for early identification of symptoms of depression. It includes items related to a child's or adolescent's negative thoughts about self, life and the future, feelings of sadness and guilt and sleep disturbance.
Beck Anxiety Inventory for Youth:
Reflects children's and adolescents' specific worries about school performance, the future, negative reactions of others, fears including loss of control, and physiological symptoms associated with anxiety.
Beck Anger Inventory for Youth:
Evaluates a child's or adolescent's thoughts of being treated unfairly by others, feelings of anger and hatred.
Beck Disruptive Behaviour Inventory for Youth:
Identifies thoughts and behaviours associated with conduct disorder and oppositional-defiant behaviour.
Beck Self-Concept Inventory for Youth:
Taps cognitions of competence, potency, and positive self-worth.
CAARS Adult Rating Scales
The CAARS is used to measure the presence, severity and impact of Attention Deficit Hyperactivity Disorder (AD(H)D) symptoms in adults.
Suitable for individuals aged 18 to 80 years.
The CAARS™ quantifies ADHD symptoms across clinically significant domains and explores the manifestations of those symptoms. The key areas measured are:
Inattention/Memory Problems: people with high scores learn more slowly/have problems organising and completing tasks/have trouble concentrating.
Hyperactivity/Restlessness: high scorers have difficulty working at the same task for long/feel more restless and 'on the go' than others.
Impulsivity/Emotional Lability: high scores suggest tendency to engage in more impulsive acts than others/moods change quickly and are often/more easily angered and irritated by people.
Problems with Self-Concept: People with high scores have poor social relationships, low self esteem and low self-confidence.
ADHD Index: High scores suggest clinically significant levels of ADHD symptoms. High scores here are useful for differentiating clinical from non-clinical individuals.
DSM-IV™ Inattentive Symptoms: high scorers have tendencies associated with the inattentive sub-type of ADHD described in the DSM-IV™.
DSM-IV™ Hyperactive/Impulsive: high scorers have tendencies associated with the hyperactive/impulsive sub-type of ADHD described in the DSM-IV™.
DSM-IV™ Total ADHD Symptoms: high scorers meet the criteria for ADHD as described in the DSM-IV™.
The CAARS consist of six complementary scales; three self-report scales (long version, short version and screening version) and three observer scales (long version, short version and screening version). The self-report (CAARS–S) and observer ratings (CAARS–O) both address the same behaviours and contain identical scales, sub-scales and indexes.
Assessments of Intellectual Functioning
1) Wechsler Intelligence Scale for Children (WISC V UK)
The Wechsler Intelligence Scale for Children, developed by David Wechsler, is an individually administered intelligence test for children between the ages of 6 and 16. The Fifth Edition (WISC-V; Wechsler, 2014) is the most current version. Wechsler Adult Intelligence Scale-Fourth UK Edition (WAIS-IV UK) provides you with the most advanced measure of cognitive ability in adults. Includes updated normative data for ages 16-90 years.
The assessment (WISC V) generates a Full-Scale IQ (formerly known as an intelligence quotient or IQ score) that represents the clients' general intellectual ability. It also provides five primary index scores:
Verbal Comprehension Index (VCI)
Visual-Spatial Index (VSI)
Working Memory Index (WMI)
Fluid Reasoning Index (FRI)
Processing Speed Index (PSI)
2) Wechsler Adult Intelligence Scale
The Wechsler Adult Intelligence Scale Fourth UK Edition (WAIS-IV UK) is an individually administered clinical instrument designed to assess the cognitive ability of adolescents and adults aged 16 to 90 years. The WAIS-IV provides estimates of Full-Scale IQ, an overall measure of intellectual ability, and four composite Index scores that provide measures of component abilities: Verbal Comprehension, Perceptual Reasoning, Working Memory, and Processing Speed.
Source: https://www.pearsonclinical.co.uk